'Honk For Jesus' is insane

'Honk For Jesus' off the chain.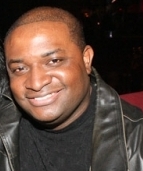 Blog King, Mass Appeal
HOLLYWOOD — Headed to church which is ironic because last night yours truly descried the dark satirical mockumentary "Honk For Jesus. Save Your Soul" and, for the first time ever, I'm not sure what rating to give. I'm serious. Don't know what to say. It's not a bad movie. Hell, it's probably decent. Just not sure that's a good thing. Anyway, here's my précis: As first lady of their forsaken megachurch, Trinitie Childs (Regina Hall) does the best she can to succor her gay, adulterous, avaricious husband — Pastor Lee-Curtis Childs (Sterling K. Brown) — in their attempt to rebuild the congregation after their parishioners effectuated a mass exodus in response to Pastor Childs enjoying homosexual copulation with a handful of young boys (à la Bishop Eddie Long). Pastor Childs settled his sexual misconduct lawsuits. But his name is forever besmirched. Can't blame congregants for walking out. To compound matters, Pastor Childs often bragged mid-sermon about swindling churchgoers to fund his mansion, private jet and other pecuniary resources. He also expended some of that mazuma on his harem of fudge-packers; secretly buying 'em cars, apparel and all kinds of flamboyant sh*t.
Pastor Childs was such a homo, he routinely coaxed Trinitie into sticking her finger up his derrière during sex and his positional proclivity for doggystyle should've raised all sorts of red flags. Oh, there's more. Pastor Childs stripped naked in front of church members. He touched an underage girl on the forehead, causing her to temporarily black out. Then, after egressing church, Pastor Childs jumped into one of his luxury sports cars and proceeded to blast profanity-laced gangsta rap music.
Speaking of profanity… Pastor Childs and Trinitie cussed out churchgoers on the regular and expletives were an integral part of their normal, everyday speech. "F*ck you!" Trinitie told a quondam parishioner who refused to recommit and/or tithe (à la Kansas City Pastor Carlton Funderburke).
Amid heightened pressure to lure back members, a desperate Trinitie stood on the street corner (alongside an effigy of a Black Jesus) holding up a gigantic sign that read: "Honk For Jesus. Save Your Soul." She even did it in white face to garner attention but it didn't work. Then, as the proverbial cherry on top… Towards the film's cessation, when asked "why don't you just leave" your husband, a ride-or-die Trinitie retorted she'd rather "kill him" than file for divorce. Lord have mercy.
Again, not sure what score to assign.
Depending on your taste, 'Honk For Jesus' is either zero popcorn bags or a perfect 5 out of 5.
Written and directed by Adamma Ebo, there's never been a church movie like this; it's totally unprecedented.
Unfortunately, I believe everything I saw relative to rapacity and spiritual abuse within the House of God.
Makes you wonder if we should stay home for church service going forward.
Blog King's Rating: 2 out of 5 popcorn bags