News reporter murdered by sugar daddy's jealous child
Beauty queen killed while cheatin.'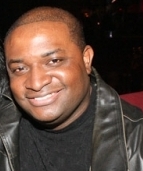 Blog King, Mass Appeal
HULL, Texas — When swirling and infidelity go wrong simultaneously. YouTube's Black Girl Unlost released the murder documentary of married news reporter Tangela Stephens who was shot dead by her sugar daddy's jealous son. Yep, babygirl lived a double life. The femicide transpired February 20, 2023 in Hull, Texas. Tangela, 37, was copulating with sugar daddy Martin Toth and, to keep their dalliance a secret, he let her stay in a one bedroom apartment behind his house. Martin's corpulent son, Aurelio Toth, became jaundiced and asked his father to kick Tangela to the curb. When Martin said "no," the two had contretemps. Moments later, Aurelio grabbed a shotgun and followed Martin to the apartment where he opened fire — striking Tangela once. Paramedics arrived and performed CPR. But it was to no avail. Tangela died from her injuries.
"We learned that Ms. Stephens had been allowed to stay overnight at Mr. Toth's property," Captain David Meyers told reporters. "She was sleeping in a one-bedroom apartment behind Mr. Toth's house. The son was mad that she was there and got into an argument with his dad. At some point in the argument, the son, carrying a shotgun, followed his dad to the apartment where he shot Ms. Stephens one time, killing her."
Aurelio was arrested and charged with murder.
"Aurelio Toth basically admitted to fatally shooting her," Meyers said.
Social media reaction was fierce. One viewer wrote, "Damn sis, it wasn't worth it."
Another chimed in with, "Sounds like the kid killed her for being a gold digger."
A third observer added, "Most likely, the son of her sugar daddy was a racist and he was mad that his father was sponsoring a black woman." 
Tangela married an African dude almost 2 years ago.
She was obviously f*ckin' that old man to get paid.
Watch the documentary.
Share your thoughts.