Husband kills military wife before murdering himself
Husband kills wife & himself.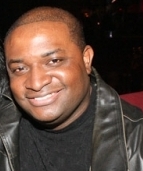 Blog King, Mass Appeal
CENTERVILLE, Ga. — Behind closed doors. Twisted Crimes released the explosive documentary of 36-year-old Katherine Price who was shot dead by her husband, 41-year-old Timothy Price, before he blew his own brains out. The murder-suicide transpired around 9 a.m. on May 4, 2021 at their residence in Centerville, Georgia. Katherine was a master sergeant and budget analyst for the Georgia Air National Guard. Timothy owned a truck company and drove 18-wheelers. Neighbors referred to them as a "power couple." According to police reports, Timothy shot Katherine during a domestic dispute. He called 911 to confess his crimes before turning the gun on himself. When no one answered the door, police officers threw canisters of tear gas into the home then forced themselves inside. Katherine and Timothy were found deceased.
Nobody saw this coming. Katherine and Timothy were staunch members of Fellowship Bible Baptist Church. They posted a plethora of lovey-dovey videos on social media, portraying themselves as the perfect pair. "We just have to keep praying for our community, because you never know what's going on, sometimes even next door," neighbor Millicent Wooden told reporters.
Social media reaction was Icy Hot.
One commenter wrote, "I think he was secretly jealous of her."
Another viewer added, "Praising Jesus at church while drinking alcohol, clubbing and listening to Satanic rap music. Yeah, I feel like they lived a double life."
Katherine and Timothy were married 11 years.
They leave behind three children.
Watch the documentary.
Share your thoughts.