Pookie murdered girlfriend during 911 emergency call
Mother killed during 911 call.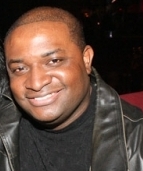 Blog King, Mass Appeal
KENOSHA — The adventures of Pookie & Ray Ray continue. Viral Crimes released the murder documentary of 26-year-old Charniese Brown who was stabbed and fatally shot by her simpin' boyfriend, 51-year-old Ranon Brownlee, because she broke up with him. The femicide transpired at their residence in front of their blended family of six children on March 8, 2021 in Kenosha, Wisconsin. After suffering years of domestic abuse, Charniese told Ranon she was sick 'n' tired of him beating her ass and — for that reason — she was sundering the relationship. An argument ensued. As the quarrel intensified, Ranon pulled out a knife and stabbed Charniese multiple times. The single mom of four called 911 and told the operator, "He's killing me! He's killing me! Help me please!" Seconds later, the call went silent and the dispatcher heard a shotgun go off. When police arrived, Ranon — a father of two — came out with his hands up. He was drenched with blood. Officers found Charniese's sanguinary corpse inside near the back stairwell. The knife and shotgun were in the hallway. Blood was everywhere.
Those kids are definitely gonna need therapy.
Ranon, a convicted felon with a rap sheet comparable to Charles Manson's, was arrested and charged with murder.
What's sad is Charniese knew Ranon was a no-good bum when she met him. She ignored every red flag. The Certified Nursing Assistant was aware of his lengthy criminal history which includes domestic battery of another female. Hell, Charniese had Ranon arrested for abuse. But she dropped the charges and the n*gga got off scot-free. A day before the murder, Ranon sent Charniese a series of threatening text messages — accusing her of cheating. "Have fun tonight like it's your last," he wrote. "The state can have my kids because they're better off. I don't care what happens to me. Life is over to me. I'm done. I can't take it no more."
Social media reaction was melancholic.
One commenter wrote, "If you're a single mom, there's no reason you should be in a relationship. If you don't care about your life, at least respect your kids enough to keep them safe from that drama. My mom never dated while raising my brother and I. Me and my fiancé are having a kid together. So I'm fortunate I don't have to worry about that. But God forbid if I ever did, I wouldn't be looking. There's no need for that."
Another viewer added, "Women need to stop taking their children through abusive love affairs. This sh*t is gettin' old." 
Thanks to Ranon, the six kids are now orphans.
A damn shame.
Ladies choose better.
Watch the explosive documentary which includes Ranon's court appearance.
Share your thoughts.