Pookie killed his wife after family dinner at grandma's
Pookie deletes mother of four.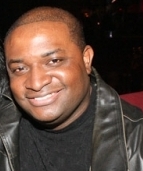 Blog King, Mass Appeal
ATLANTA — The adventures of Pookie & Ray Ray continue. Viral Crimes released the murder documentary of 29-year-old Imani Roberson who was deleted by her simpin' husband, 22-year-old Donell Anderson, because she sought a divorce. The femicide transpired on July 16, 2023 in Conyers, Georgia — 24 miles from Atlanta. According to police reports, Imani took her four boys (ages 11, 10, 3 and 4-months) to her mother's house for dinner. Around 5:30 p.m., Imani and her two youngest children went home. The other two stayed with grandma. The next day, Imani's mother — Clarine Andujar-White — called to check on her but received no answer. Then she went to Imani's home, but nobody was there. So Clarine decided to file a missing person's report. On July 27th, Imani's SUV was found torched in a wooded area off Camp Creek Parkway near Union Road in Atlanta. On August 4th, Imani's corpse was located near the vehicle. Police used cadaver dogs to find the body.
Donell was arrested and charged with murder, aggravated assault and possession of a firearm. His brother, 28-year-old Cedarius Glaze, was also arrested for his role in disposing the body. He's charged with tampering with evidence, concealment of a dead body and arson. Rockdale County Sheriff Eric Levett said traces of blood found inside Imani's home led officers directly to Donell.
The two children witnessed the murder.
"The 3-year-old audibly heard the incident and that they were also in the vehicle when their mother was being transported out of the county," Judge Phinia Aten said.
Imani's father, Ronald Acklin, told reporters this is the third child he's lost to senseless violence.
His parenting obviously sucks.
"This is the third child I've lost to the state of Georgia," Ronald said during the press conference.
"I've seen all I can see. Three of my babies gone."
Ronald confronted Donell in court, telling him, "I want to put my hands on you so bad."
Imani's four boys now live with Clarine and her husband.
"Life will never be the same," she said.
"It will never be normal again."
Watch the explosive documentary.
Share your thoughts.