Shanquella killed by haters
Shanquella killed by friends.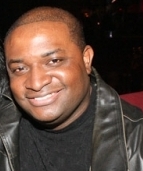 Blog King, Mass Appeal
CHARLOTTE — The adventures of Pookie & Ray Ray continue. The Federal Bureau of Investigation (FBI) is conducting a probe after 25-year-old Shanquella Robinson was beaten to death while vacationing with a sextet of frenemies in Mexico. The femicide transpired November 11th inside a hotel room in Cabo. Salamondra Robinson, Shanquella's mom, was initially told her daughter died from alcohol poisoning. "[I] spoke with her Friday evening. She was having dinner and I never spoke with her again," Salamondra told reporters. "On Saturday evening, they called and said she wasn't feeling well, and they were going to call a doctor. And when they called, the doctor hadn't arrived yet, but they said she had alcohol poisoning." But Shanquella's death certificate from Mexico shows she died from a severe spinal cord injury. There's also video corroboration of a naked Shanquella being beaten to a bloody pulp by Daejhanae Jackson as Pookie & Ray Ray egged her on.
Daejhanae resembles a tranny.
"Quella, can you at least fight back?" asked Khalil Cook while recording the ass-whuppin.'
"At least [do] something."
Shanquella replied, "no."
After Daejhanae got her licks in, Shanquella's other frenemy — Wenter Donovan — finished her off with a body slam.
That can be seen on a second video.
Salamondra found out the frenemies lied when she received Shanquella's necropsy. "After they said it was alcohol poisoning, we received the autopsy report on Thursday, and it said that her neck had been broken and she had a back spasm," Salamondra said. "[Her] spinal cord was cracked. That took it to a whole 'nother level because that meant somebody had attacked her."
Rather than contact authorities, Shanquella's frenemies left her corpse in their vacation rental and returned to the United States.
Social media reaction was fierce. One viewer wrote, "No one is your friend but God. People let you down. God doesn't. Be careful who you call your friend." Another added, "Her friends left her body in a foreign country? Mexican authorities found a murdered woman and just let them leave the country? Passports should've been taken and a real investigation should've took place."
Shanquella was an entrepreneurial beautician with her own boutique in Charlotte, North Carolina.
So jealously definitely played a role in her demise.
Also, during police interrogation, each frenemy spewed a different story.
Brooklyn Nets star Kyrie Irving donated $65,000 to Shanquella's GoFundMe account.
Is it time to cancel Pookie, Ray Ray and Pookeisha?
Are they the biggest detriment to urban civilization?
Watch graphic footage of the beating.
Share your thoughts.