U.S. Marine veteran shoots girlfriend and her little boy

Marine veteran kills girlfriend & child.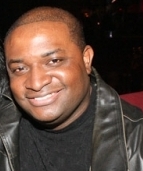 Blog King, Mass Appeal
TAMPA — Here's another reason to keep stepparents and significant others away from your children: Viral Crimes released the murder documentary of 34-year-old Stephanie Willis who was shot dead by her unemployed boyfriend, 42-year-old Tyrone Johnson, because he wanted to watch football on television. Tyrone also murdered Stephanie's 10-year-old son who was hiding underneath his bed. The double homicide transpired October 21, 2018 in Tampa, Florida. Tyrone — who used a Glock 22 .40 caliber pistol — lied to investigators, claiming he shot Stephanie in self-defense and her son was accidentally caught in the crossfire. But forensic corroboration proved otherwise. "Instead, detectives determined that Johnson and his girlfriend got into an argument over what the family would watch on TV, and during that confrontation, Johnson shot her multiple times," the state attorney's office wrote in a statement. "As this nightmare was unfolding, his girlfriend's 10-year-old son tried to hide from Johnson. Terrified, he crawled under his bed to keep from being found."
Tyrone's son committed suicide in 2017.
That's significant because he claims Stephanie told him, "I see why your son killed himself like a bitch because you're a little bitch."
As he was being interrogated by police, a lachrymose Tyrone cried us a river. But he couldn't fool law enforcement officials or the jury. The serial woman-beater received the death penalty. During sentencing in November 2021, Tyrone wiped away his tears and begged for clemency. "I am truly remorseful and deeply sorry," he told the court. "I am deeply sorry by all who have been hurt by this. I can't never offer any apology enough to change any of this."
Social media reaction was venomous. One commenter wrote, "Some of these men act so tough and don't want to do right by their women but they're really fragile as f*ck and will END her if she wants to leave. Seems like relationships are the number one killer of women! I'm out!" Another chimed in with, "Crying? May you burn in HELL!!!!" A third observer added, "When will these hard-up, desperate women stop trying to mother these deadbeat bums and let them stand on their own two feet? She already got a son to take care of. You can't raise a grown man too!!!" 
Tyrone once served in the United States Military.
He was homeless and taking medicine for PTSD when he met Stephanie.
"He went through some mental anguish in the Army," Tyrone's father explained.
Everybody wants love. We get it.
But is sacrificing the lives of our children worth a piece of ass?
After all, you can copulate without gettin' kids involved.
Also, should there be a law against naming our children Tyrone?
Watch the documentary.
Share your thoughts.