Fatherless children 'brawl' inside a Missouri Walmart
Big brawl ravages Walmart.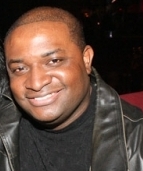 Blog King, Mass Appeal
FERGUSON — A viral video shows a horde of ghetto zombies beating the sh*t outta each other at Walmart as customers stood in line and watched. The free-for-all went down in Ferguson, Missouri — home of the late Mike Brown. Security guards reportedly fled the scene, claiming $10 an hour ain't worth it. Cell phone footage shows two miscreants gettin' stomped near self-checkout as a corpulent black chick swung a metal pole to safeguard her mother. "Get the f*ck up off my mama, bitch!" she yelled. Social media reaction was cutthroat. One viewer wrote, "Peaceful protesters." Another chimed in with, "Why is it always black people who do this? I ain't racist but there ain't one white person in the video. Also, why ain't the cops doing anything?" A third observer added, "Walmart ran out of chicken sandwiches." Ferguson Police Chief Frank McCall told reporters he's never seen anything like it. "We've never had an incident that involved 20 individuals in a brawl like that in a department store," he said. "I don't see really the purpose of it."
Watch the melee.
Share your thoughts.